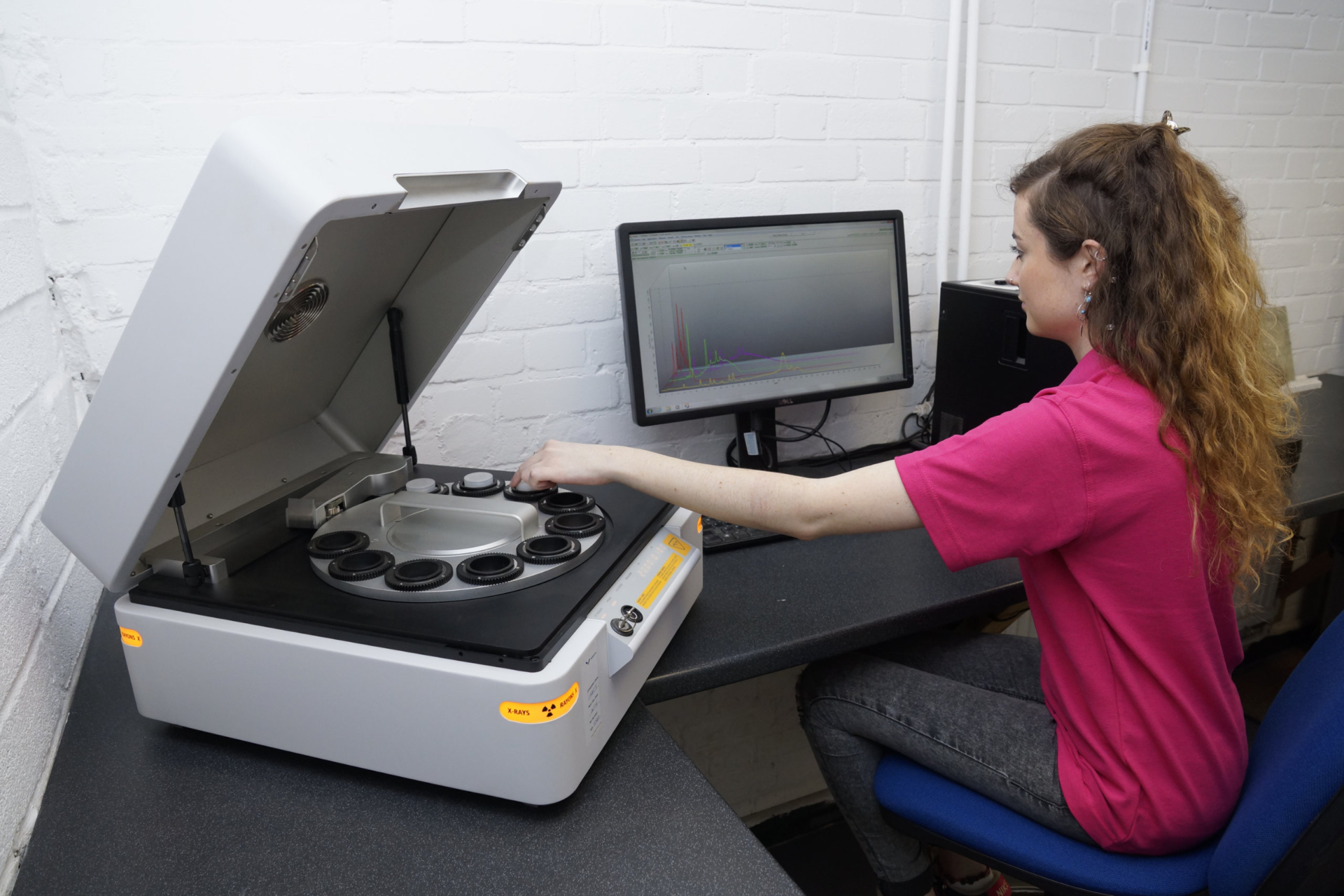 A range of options
For non destructive analysis of the full range of elements, our state-of-the-art X-ray fluorescence spectrometer is capable of analysing elements in concentrations from high percentage down to ppm levels. We frequently carry out uncalibrated XRF analyses on pressed pellets, loose powders and rock chips; in-house sample preparation services are available for larger samples.
Our instruments is a PANalytical X-Ray Fluorescence Epsilon 3XL Energy Dispersive Spectrometer, top of the range and highly reliable. Due to its ability to analyse all elements simultaneously, it is a highly cost-effective alternative to the more conventional methods such as wet chemistry analysis.
We can set up calibrated programs for a wide range of elements using reference materials and classic chemical analysis methods. We can also carry out scans using a standardless program, and report results in approximate percentages as metals or oxides. Alternatively, we can report semi-quantitative scans as major, minor and trace elements.
In addition, the Epsilon 3XL has a 'large sample mode' for larger samples. This offers a non-destructive option for samples too large for the fitted carousel.
Download our services brochure
Wheal Jane Laboratory offers a complete analytical service. Our 2023 Price List contains all services we offer. If your requirements are not listed, please get in touch for a bespoke quotation.