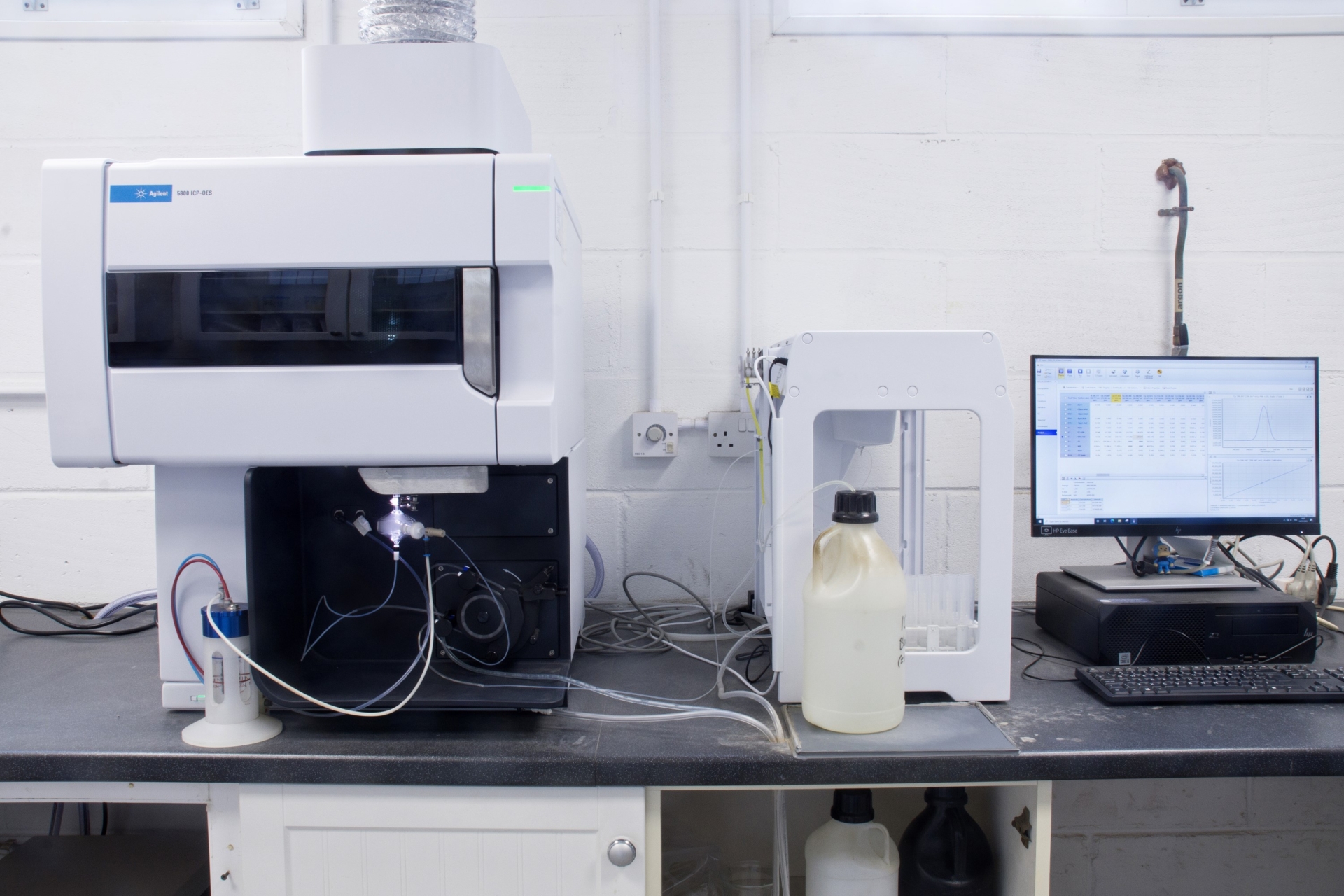 State-of-the-art instrumentation
Our instrument is an Agilent 5800 Inductive Coupled Plasma Optical Emission Spectrometer, regarded as one of the world's finest high-performance ICP machines. We find time and again that it is fully deserving of this reputation. Able to provide simultaneous analyses of most elements, it is capable of testing mining, soil, water and effluent samples down to ppb levels. You can be confident this machine will deliver fast, accurate results. It is fully flexible, so we can set up a specific program to suit your needs. It is also extremely productive, able to produce measurements of major, minor and trace elements concurrently, making it very cost-effective.
In addition to individual methods and procedures, our ICP enables the determination of a range of multiple suites. These can include complex interpreted calibrated suites, calibrated semi-quantitative scans or uncalibrated semi-quantitative scans, depending on your requirements. A number of attacks can be used, including various acid digestions and/or fusions as appropriate. Any elements of your choice can be selected for analysis.
Download our services brochure
Wheal Jane Laboratory offers a complete analytical service. Our 2023 Price List contains all services we offer. If your requirements are not listed, please get in touch for a bespoke quotation.