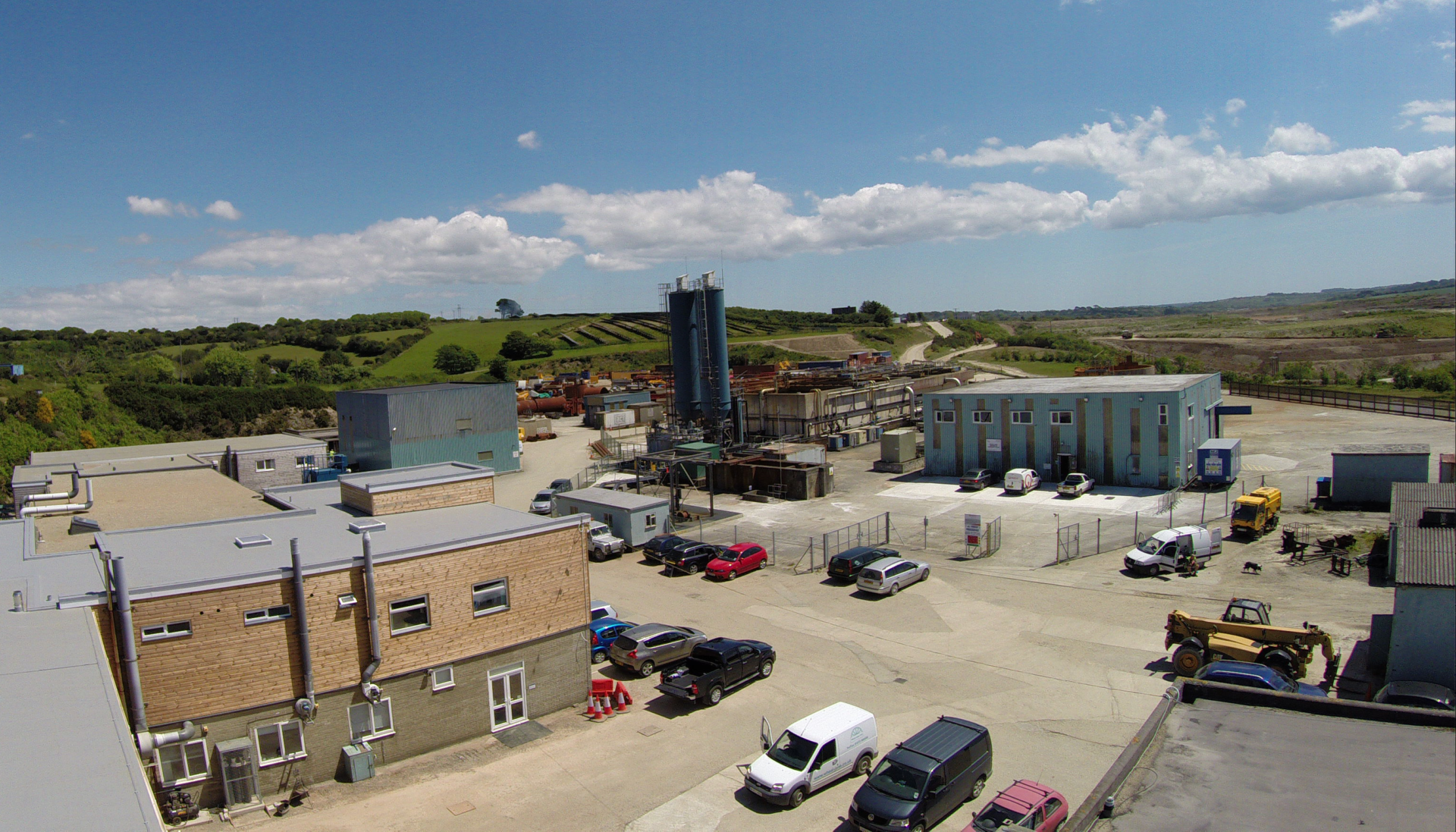 History of Wheal Jane Laboratory
Wheal Jane Laboratory has a long history as part of Wheal Jane Mine, a major producer of tin from 1970 to 1991 when it closed following the Great Tin Crash of 1985. Throughout this period, the laboratory formed an integral part of the technical support to the business. Intrinsically, it monitored the concentration process at the mine, and provided analytical services to other operations under Rio Tinto Zinc, who owned Wheal Jane at the time.
The polymetallic processing plant was the subject of huge investment in the 1980s. The resulting state-of-the-art facility successfully recovered tin, copper and zinc mined not only at Wheal Jane but at Cornwall's only other remaining mine, South Crofty.
After the closure of South Crofty in 1998, the processing plant at Wheal Jane fell redundant. A management buyout ensured the laboratory was retained and re-equipped, enabling it to continue on a commercial basis.
Now, after decades as a member of the Wheal Jane Group, the laboratory provides an integral service for many companies in the mining industry, both locally and abroad. From major contracts with big commodity producers to one-off work for local businesses, we are proud to hold a reputation for personal service, fast results, and depth of industry experience.
Accreditations
Wheal Jane Laboratory obtained ISO17025 accreditation in 2017, and continues to work to that standard. We are also certificated to ISO9001 and ISO14001 standards. Precision is controlled by the use of appropriate certified reference materials, quality controls samples and blanks, and by varying the numbers of duplicates analysed as appropriate. Small batches of individual samples are also carried out in duplicate by different technicians as required.
In addition, the laboratory operates an internal and external checking system for all routine analysis methods, and regularly takes part in international round robin proficiency testing.
Excellent techniques and equipment
A range of services
Our laboratory is set up to provide a wide range of services. Our instrumentation techniques include inductive coupled plasma (ICP-OES), sulphur/carbon analysis by LECO, non-destructive X-ray fluorescence analysis (XRF), spectrophotometry, and atomic absorption spectrometry (AAS). We also retain traditional wet chemistry techniques to complement our instrumentation techniques.
In addition, we have full sample preparation facilities for drying and processing soil samples, stream sediments, sludge, rock chips, cores and concentrates.
We pride ourselves on providing a reliable, accurate and personal service to all clients, and strongly believe in direct contact with clients to discuss all requirements prior to the commencement of work, ensuring the most efficient and cost-effective analysis available. One of our major strengths is speed of turnaround, and we can offer expedited services as quick as three days.
Frequently asked questions
No. Wheal Jane Laboratory is a metallurgical laboratory, and we process mining, minerals and water samples, analysing them for metallic content.
Our standard turnaround time is twenty working days. For urgent work, we offer an expedited service at ten, five or three working days. Premium charges apply.
In the case of solid samples, we ideally require the material to be fully dried and pulverised, with at least 95% passing 75 microns. For samples that need to be dried and/or prepared upon receipt, a small fee will be charged. All samples should be in sealed containers.
Ideally, in the case of solid samples we require 100g of material. However, if only a smaller amount is available, we will still accept the sample. For liquid samples, a minimum of 100ml is preferred.
Yes, we can analyse for lithium in brine solutions and drill cores.
No, but our method is tested against fire assay through Geostats proficiency testing.
Download our services brochure
Wheal Jane Laboratory offers a complete analytical service. Our 2023 Price List contains all services we offer. If your requirements are not listed, please get in touch for a bespoke quotation.