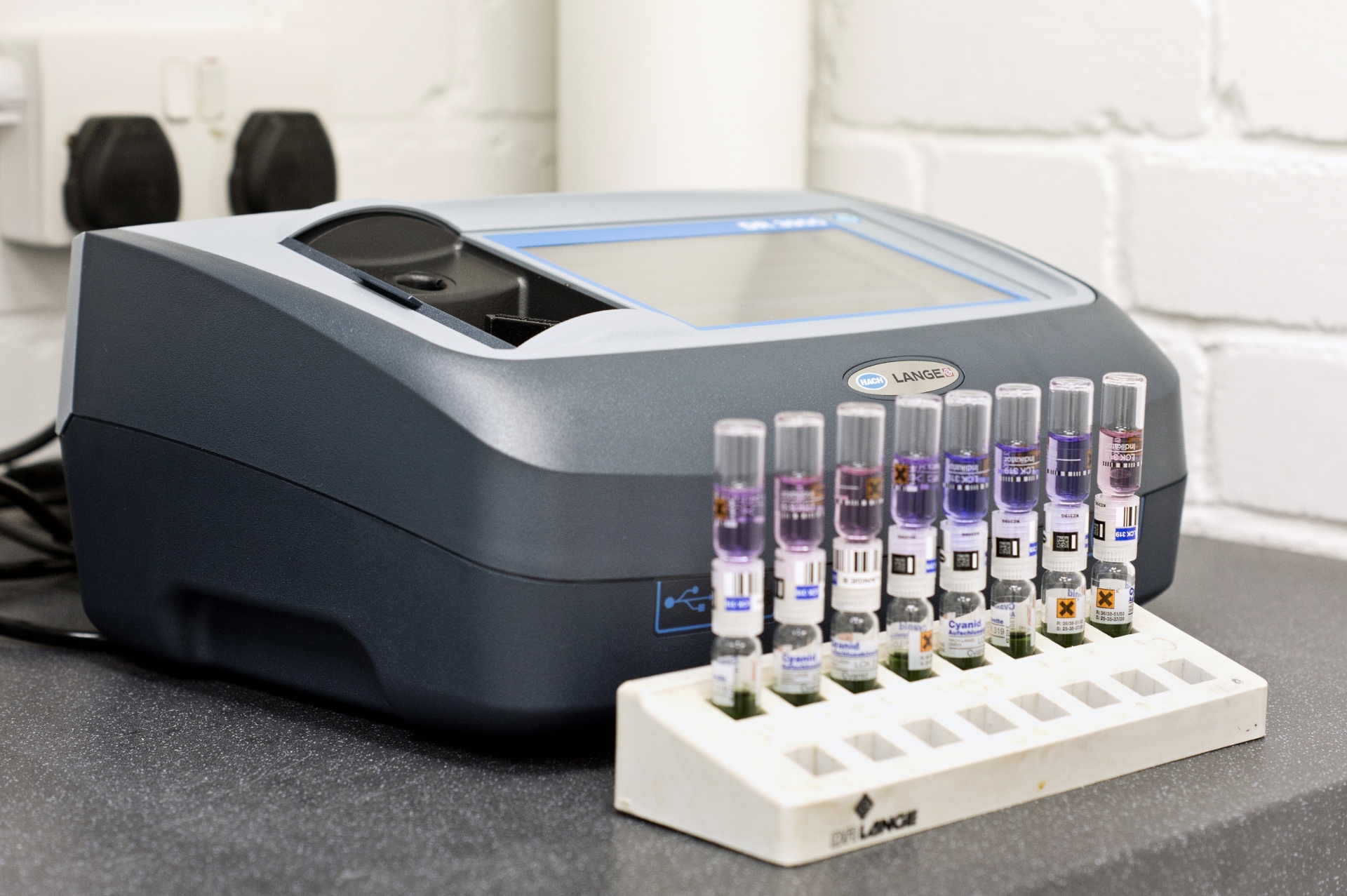 Spectrophotometry
For water samples and mining solutions, our Hach Lange DR 3900 and Xion 500 VIS spectrophotometers are simple, fast and reliable. They provide routine cation and anion analysis by using dedicated, individual, analyte-specific cuvette kits. By comparing samples against a standard source, we are able to detect a wide range of ionic compounds and determine their levels of concentration.
Download our services brochure
Wheal Jane Laboratory offers a complete analytical service. Our 2023 Price List contains all services we offer. If your requirements are not listed, please get in touch for a bespoke quotation.