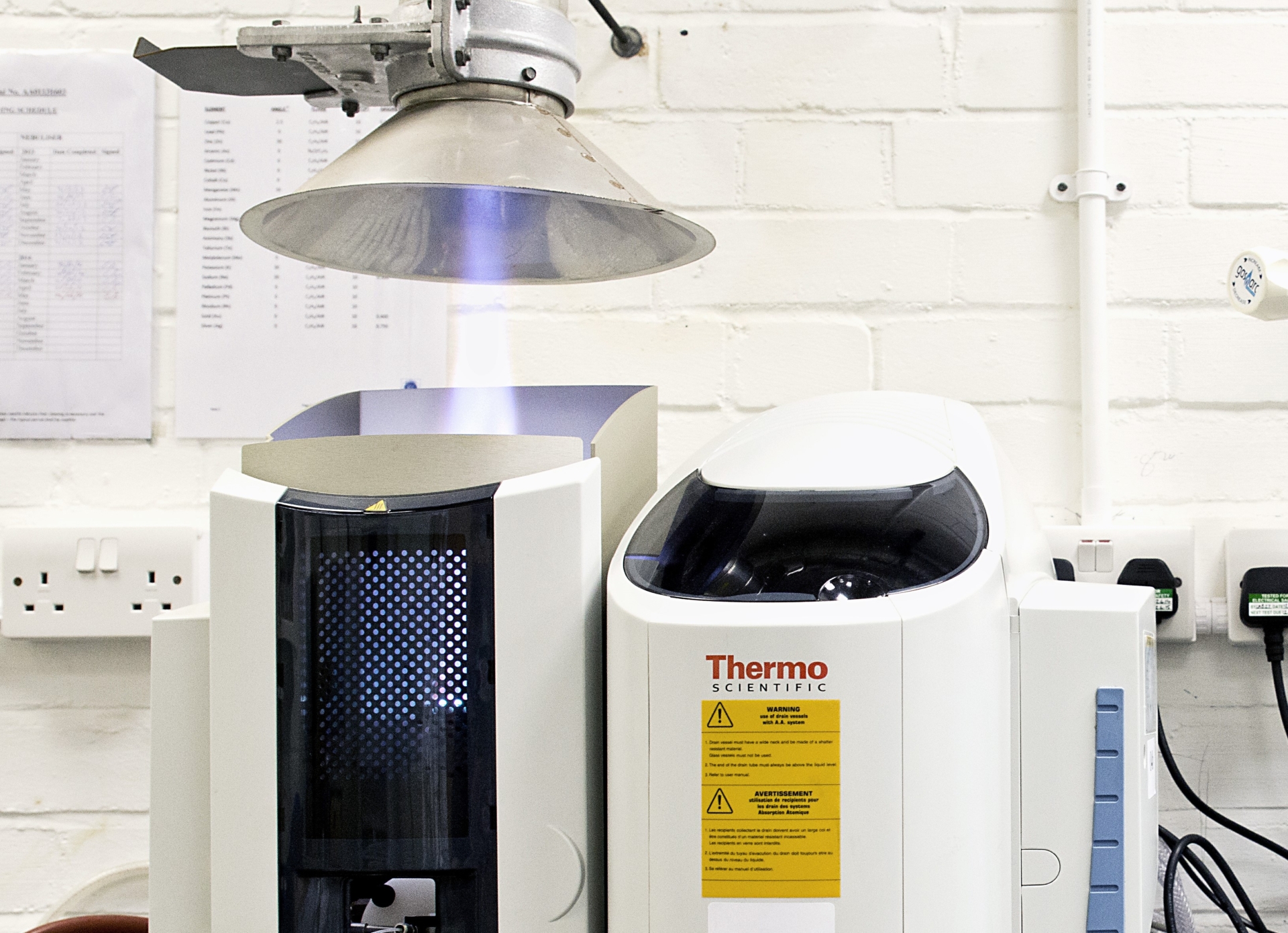 Atomic Absorption Spectrometry
For fast and accurate quantitative results, you can rely on our two Thermo Fisher Scientific iCE 3300 Atomic Absorption Spectrometers. Simple yet robust, they can analyse a wide range of elements from percentage down to ppm levels.
Mining and soil samples can be analysed following acid digestion or fusion. Water samples and solutions can be analysed directly or matrix matched as required.
Download our services brochure
Wheal Jane Laboratory offers a complete analytical service. Our 2023 Price List contains all services we offer. If your requirements are not listed, please get in touch for a bespoke quotation.