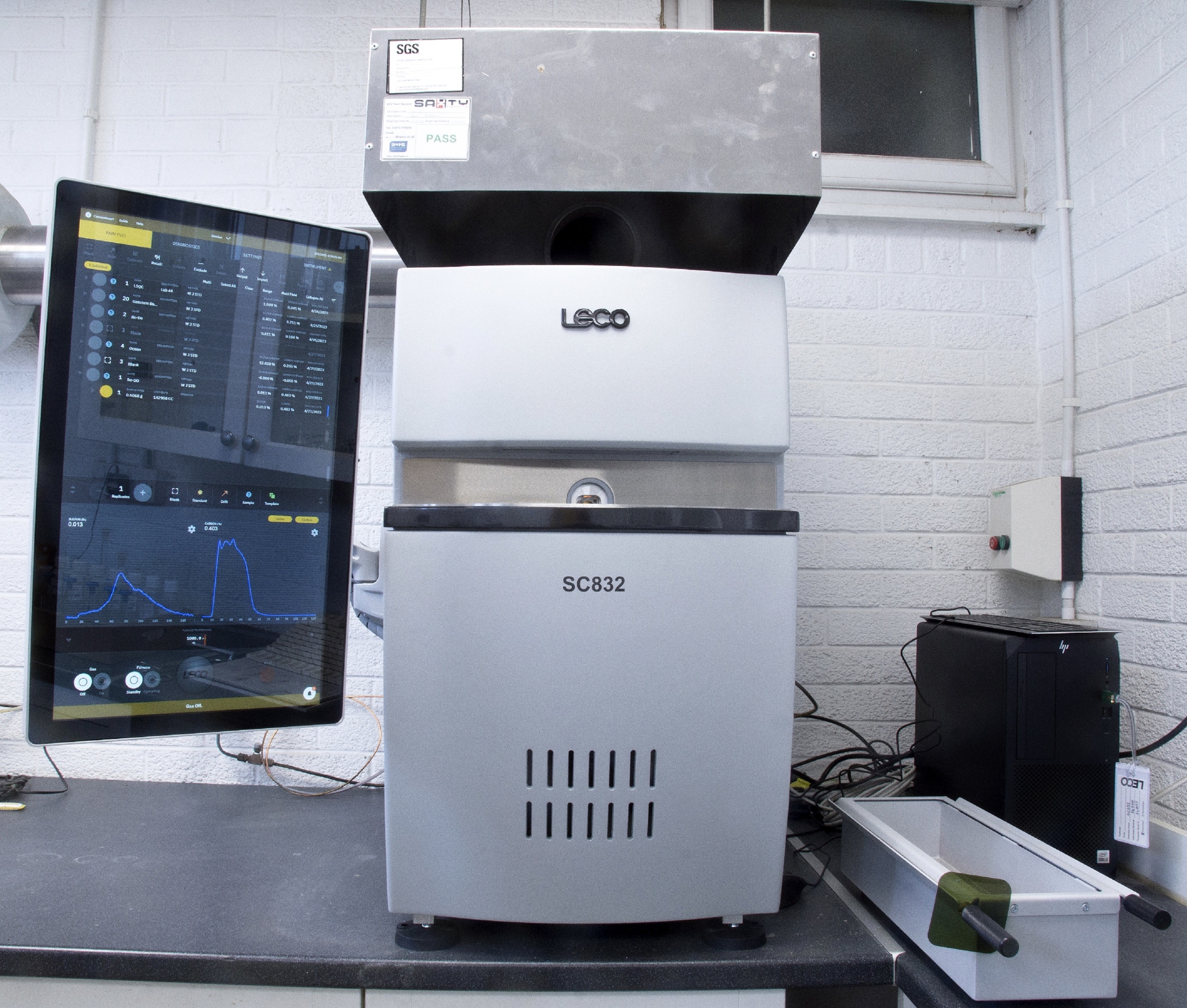 Reliable and accurate
Representing the industry standard for total sulphur and total carbon analysis, our LECO SC832 sulphur/carbon analyser is capable of detecting even trace levels of carbon or sulphur quickly and accurately, without the need for complex sample preparation. A variety of organic and inorganic material can be analysed by complete combustion in a pure oxygen environment, oxidising all carbon and sulphur present. These are then measured using infrared detectors. Carbon and sulphur concentrations can be measured this way from high percentage down to ppm levels. When combined with our wet chemistry techniques, this method also allows speciation of both carbon and sulphur.
Download our services brochure
Wheal Jane Laboratory offers a complete analytical service. Our 2023 Price List contains all services we offer. If your requirements are not listed, please get in touch for a bespoke quotation.